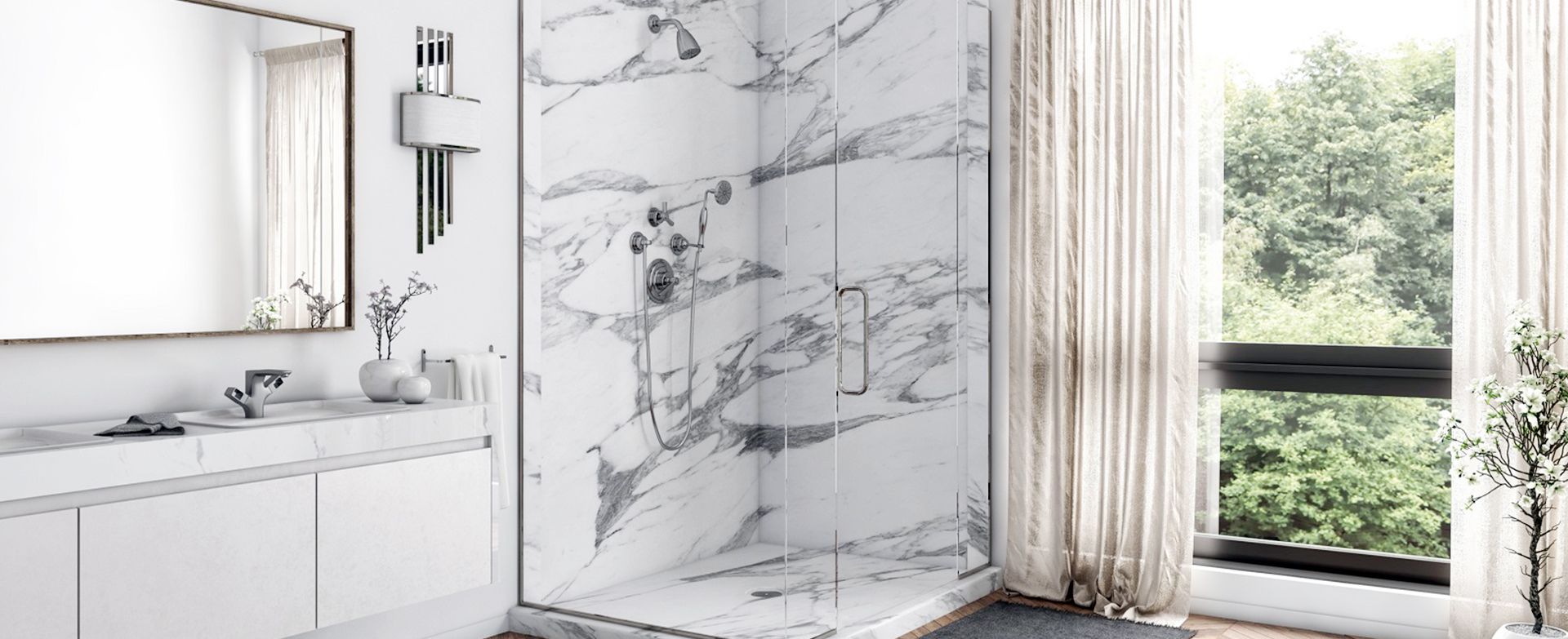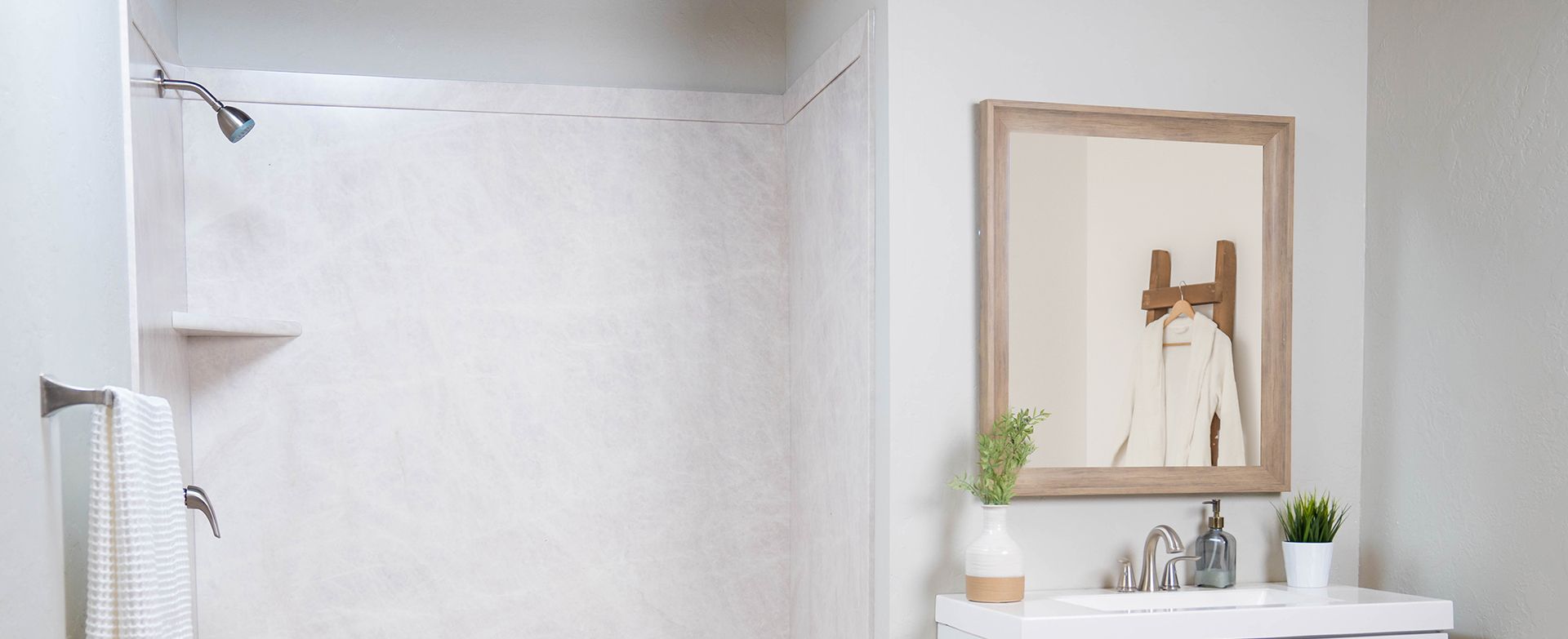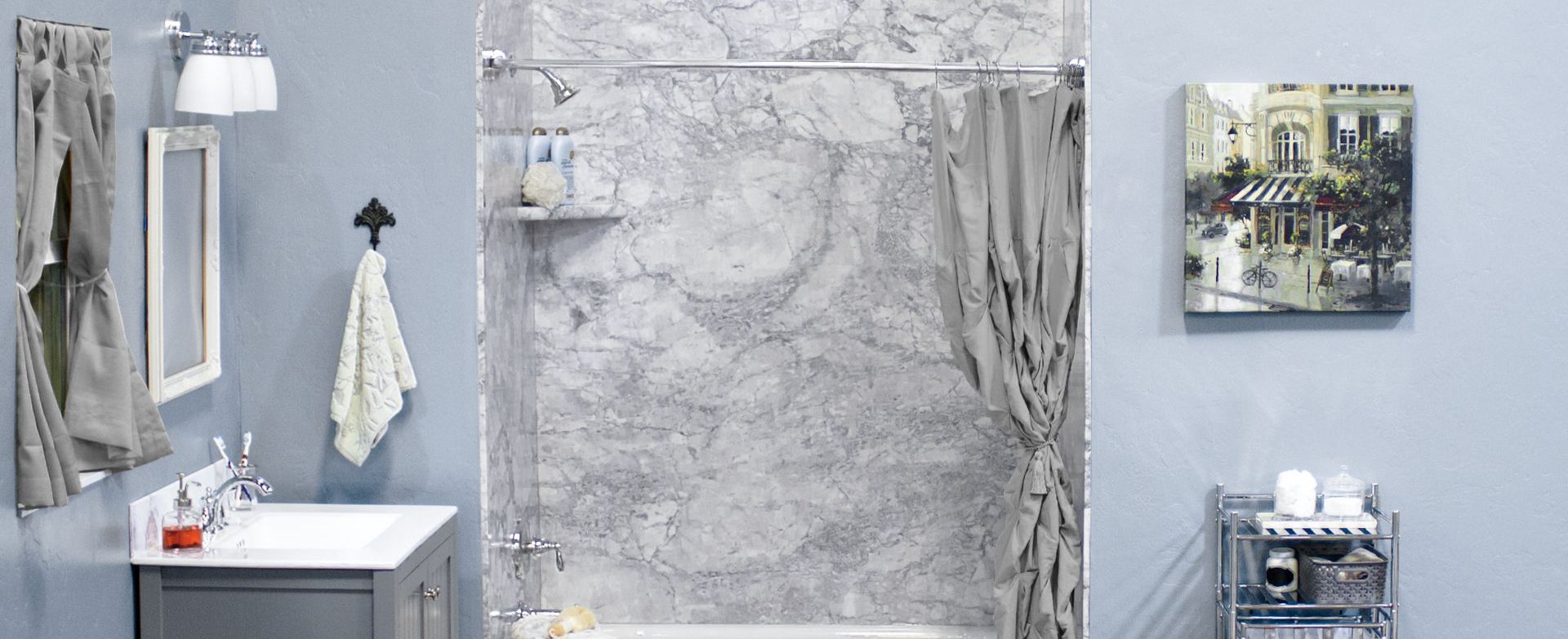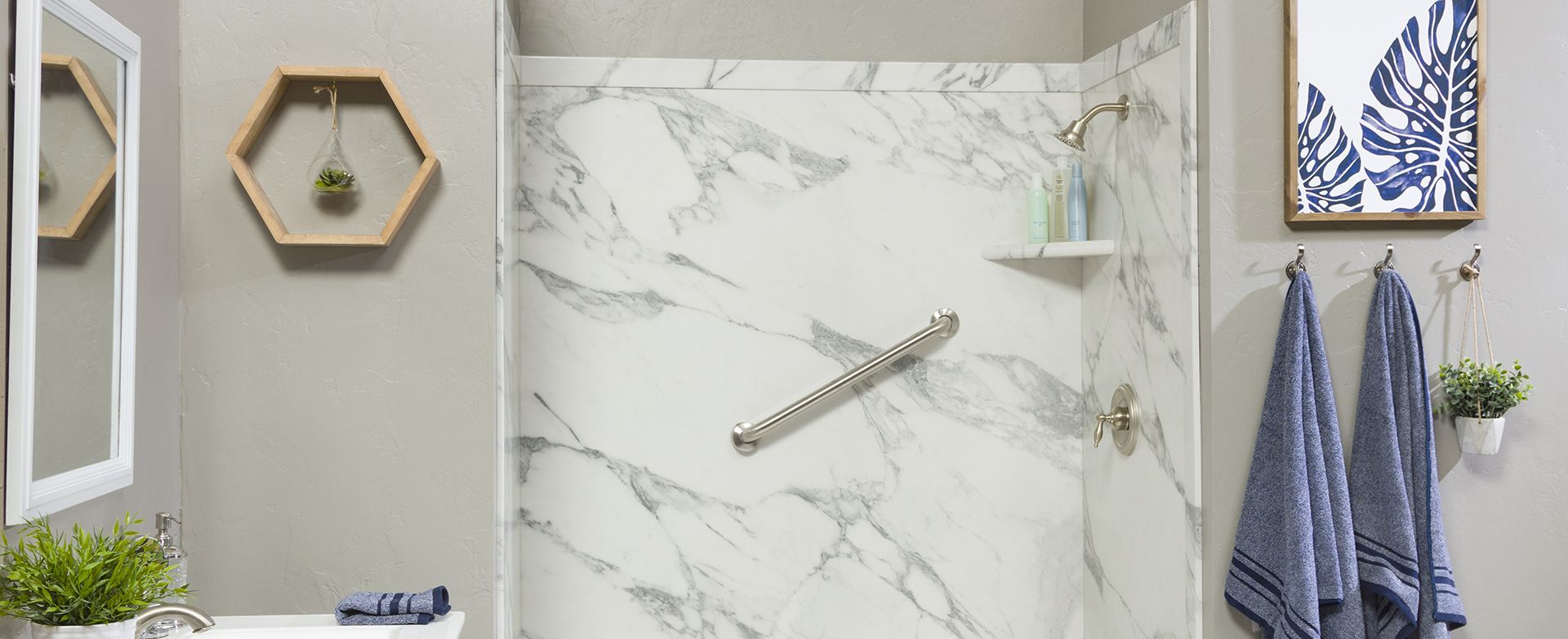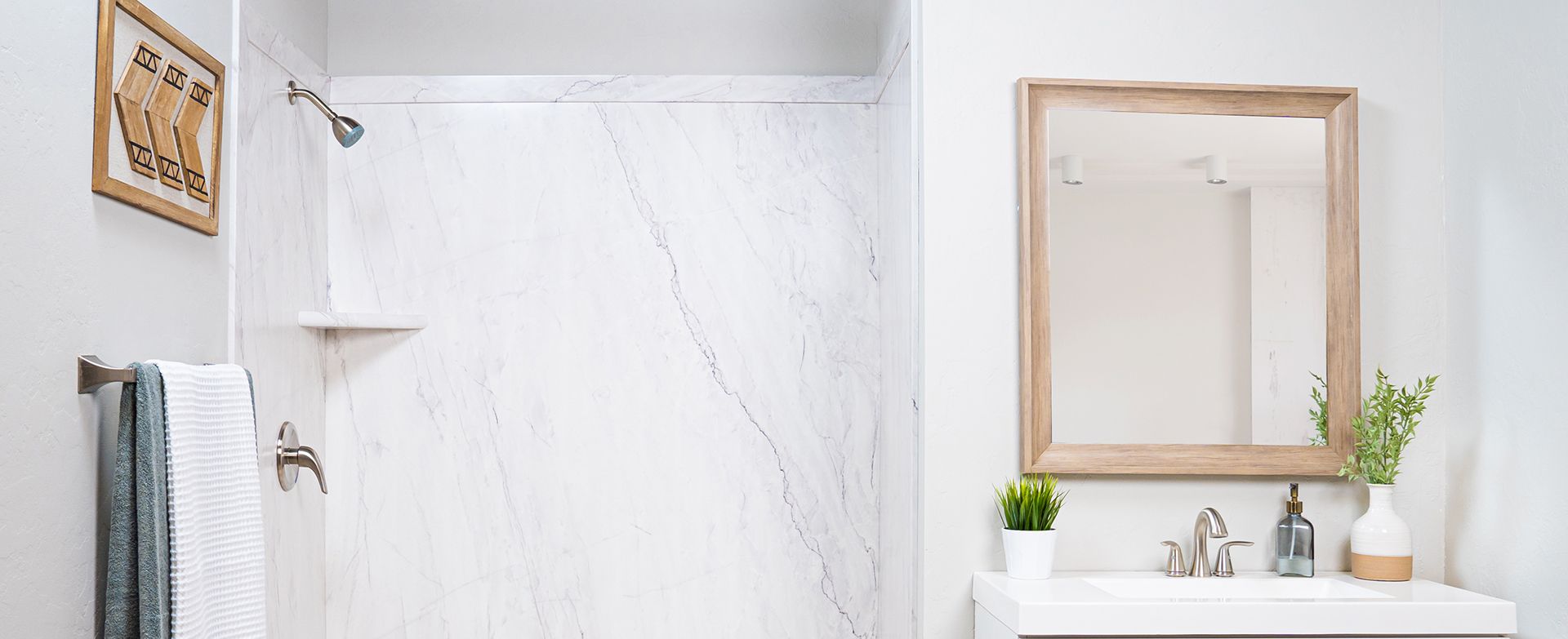 A Bathroom Remodeling Company Serving Greater Cleveland
The Bath Depot is a locally owned and operated bathroom remodeling company dedicated to helping homeowners in and around Cleveland, Ohio, breathe new life into their bathrooms. We take pride in offering the most widely recognized brand of products, including Moen, Kohler, Jacuzzi, Delta and American Standard just to name a few. We provide each and every one of our customers with red carpet treatment, from design to installation. We look forward to improving your home with the bathroom of your dreams.
Cleveland Bathroom Remodeling Services
Why Bath Depot of Cleveland?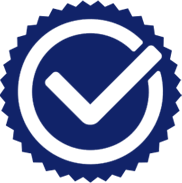 Certified & Factory Trained
Our talented craftsmen are specially trained experts.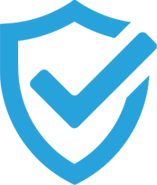 Mold & Mildew Resistant
Anti-microbial protection makes our tubs and showers super easy to clean.
Customer Support
Expect red carpet treatment at every step of your remodel, from design to installation.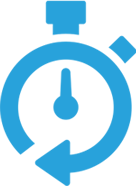 Fast Delivery & Installation
You'll be enjoying your new bathtub or shower much quicker than you think.
Customer Reviews
Michael Donna
★★★★★
Great job. Had a tub and shower replaced by walkin shower. From estimate, install & follow up. Sean giving us a good estimate right off the start. None of that start high and go lower. The first number he gave us was good price. He looked for and ordered special fixtures I wanted. The installer Paul, was professional, neat and skilled. He did a fantastic job. He did a couple extra finishing touches. Everything looked great. The cleaned up was spotless. Very satisfied customer.
Randall Humphreys
★★★★★
The office staff are beyond wonderful!! I had 2 jobs done one being a door replaced and it's framing. Just unbelievable how great the project came out could not have asked for better. Then I had a bathtub remodel which was canceled and ended up taking 5 months before I finally got the install. There were issues that happened on 2 of those canceled install dates the company could not control. They compensated me with Amazon gift cards without hesitation. The issue was with the tub install and some other mishaps. I ended up with a tub I didn't want and would never have ask for. The tub is curved and much narrowed because of what are arm rest which I never ask for? I wanted the tub removed but got push back so as some form of compensation shower doors were offered. In the end they were not free as I was told. I also had a glass block window installed which ended up perfect except for the 5 or 6 holes that were not filled with silicone but it prevented me from showering because of possibly getting water inside the glass blocks. The handle to turn on the shower is another issue. I can't adjust the water pressure like the one that was replaced AND I ASK FOR. You turn the water on and that is the pressure you get period? As a person living with M.S. closing you eyes while showering can causes unbalanced feelings.. That is why you need a wide stance while showering for safety. I now have to stand sideways to achieve this because of those ridiculous arm rest. I never got the shower handle replaced like promised and had to remind the installer about the holes in the window after he found areas on the side of the window left with holes I didn't even know about. This is a difficult review for me because most of the experience was positive but in a remodel of a bathroom the tub is the most important for me.I do believe this is a company that is trying their best and has exceptional employees. That is why I still rated the company 5 stars even though I have to save up again to have the tub removed and another shower handle installed . I don't want this review to stop people from using this company just be very specific of your wants and make them show you a picture of the tub they will install so there are no doubts or surprises. I also had a surround installed which looks perfect!! So you see my dilemma.
Loraine Frost
★★★★★
We enjoyed having so many options presented to us and the products for our wet space surround we chose are elegant & match our personality wonderfully. The speed of the install was very convenient also & no dentis was left behind!
Char Meli
★★★★★
Im so glad I chose to move forward with the bathroom makeover. My accessibility and safety concerns have been solved & I Really love all the design elements & features in the new wet space. The installer was phenomenal and to anyone looking to update their bathroom or shower space, you must visit Bath Depot Cleveland!!
ZACK HOTY
★★★★★
It's hard to believe that in a day and a half we had an entirely new bathroom. The installer stayed on the job the whole time, and when he was finished he cleaned up after himself. The following weekend, we had a ST. Patrick's Day party and all our family and friends couldn't believe the transformation.GREAT JOB Bath Depot.
Tessa Bartrum
★★★★★
My experience with Bath Depot CLE has been excellent! All personnel I have dealt with, notably Paul my sales expert, Paul & Dimitri the installers, Rory who provided a wonderful follow-up visit, & Daphne the company mascot, we're all terrific. Totally professional, responsive, and extraordinary outcome for the project(s) in our home. We would highly recommend Bath Depot to any & all!
Kimberly Lynch
★★★★★
We were very happy with the job that Bath Depot did. They were prompt, courteous and professional. Bill, Billy Jr. and all who were involved were very helpful and made the process much less stressful.
Sandy Roberts
★★★★★
The time frame involved was wonderful and the installers, Bill and Bill were terrific. I was very impressed with their craftsmanship and my new bathroom space is perfect! I look forward to sharing my experience with friends & family!
Doug Hiser
★★★★★
I had a shower/tub combo removed and a shower installed. The job took two days. Everyone involved in the process was friendly and professional. Kevin and Sol were the installers and did excellent work. The quality of the materials and work were excellent. I would recommend Bath Depot.
beth krepop
★★★★★
Everything from our sales experience to installation was very nice. It was a pleasurable experience from start to finish. We recommend Bath Depot as they are top notch professionals! We look forward to visiting BD's sister company, Window Depot, for a couple future projects!
Barbara Konestabo
★★★★★
Very personalized experience through and through. From the initial sales session with Ryan, craftsmanship and work ethic from Nick, and unexpected follow-up visit from Rory, everyone was super friendly and communicative. The experience was individualized and the new shower space is amazing. I love how beautiful it is, and how safe & maintenance free it is. I will absolutely be back for future business with this fantastic company.
Faith Hansen
★★★★★
I absolutely loved my experience with Bath Depot! Everyone I had the pleasure of communicating with was exceptional; Paul, my Project Manager, the installers Bill Sr. & Bill Jr., Sherri & Melinda in the office, and Rory, all went above and beyond. To find a company these days that values such high customer service and professionalism is an absolute blessing! I've already referred so many to Bath Depot, as I have been overwhelmingly pleased with my project. Terrific company with terrific people!
Robert Gear
★★★★★
We had our circa 1949 cast iron tub removed and had a L-Shaped walk-in shower with assistive grab bars on both sides installed. My wife is currently wheelchair bound so we needed some accommodations during the installation and our installer Nick was awesome! He communicated well through the entire process. Due to the age of the space and how the tub was installed Nick had to literally jackhammer the cement slab to get things done right. We were able to work with Nick and have him come back and place the grab bars once everything set and we were able to have my wife physically get in the shower to size where she needed them, also in that time found a spot that needed to be touched up from the original installation and he took care of it with no issues and made it look even better than before!
John Ferrini
★★★★★
Service is very prompt. Installers are professional and extremely polite. They were willing to answer any questions I had during installation & they never seemed annoyed when I peeked in every now and then! I enjoyed the banter and they also cleaned up very well, too! I look forward to revisiting the Bath/Window Depot team in the future!!
WILDA PRICHARD
★★★★★
We are very pleased and happy with the product and service provided by Bath Depot! Our installers, Bill & Bill, were fantastic and conscientious and respectful to our property and needs; they were courteous and clean, and made sure to tidy everything up before leaving. Paul, the project manager, provided great salesmanship and exudes high professionalism and passion on the job. He never once pressured us into making any decisions which we greatly appreciated. Finally, our follow up visit by Rory was delightful; a great cap to a truly wonderful experience. He dropped off a gift basket and covered all the warranty information thoroughly! We have no problem recommending Bath Depot to anyone looking at making any update to their home!
darlena garrity
★★★★★
We had our bathtub removed and a shower installed. I love it! It's beautiful and so easy to keep clean. Our installers Bill Sr. and Joe were on time, dog friendly and their work was beautiful. When I stopped in the Bath Depot office Daphne greeted me immediately and obviously injoys her job.
Project Photos