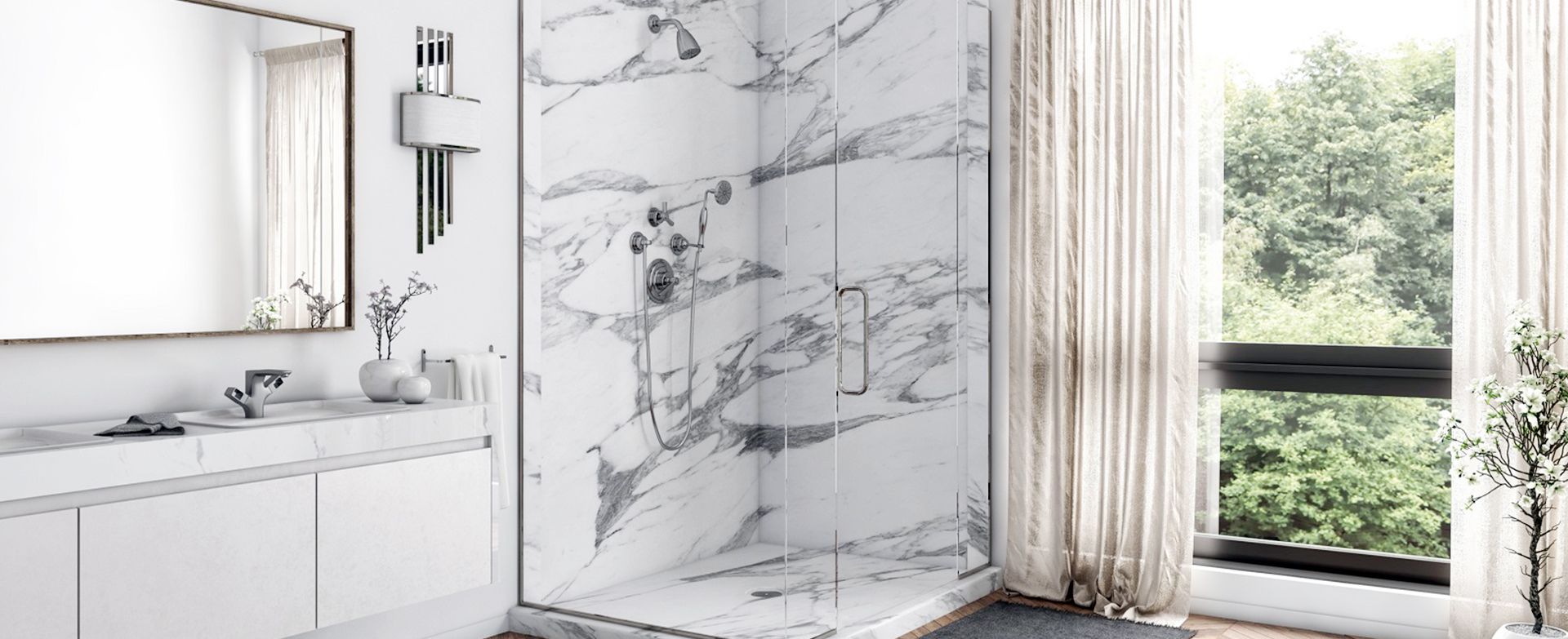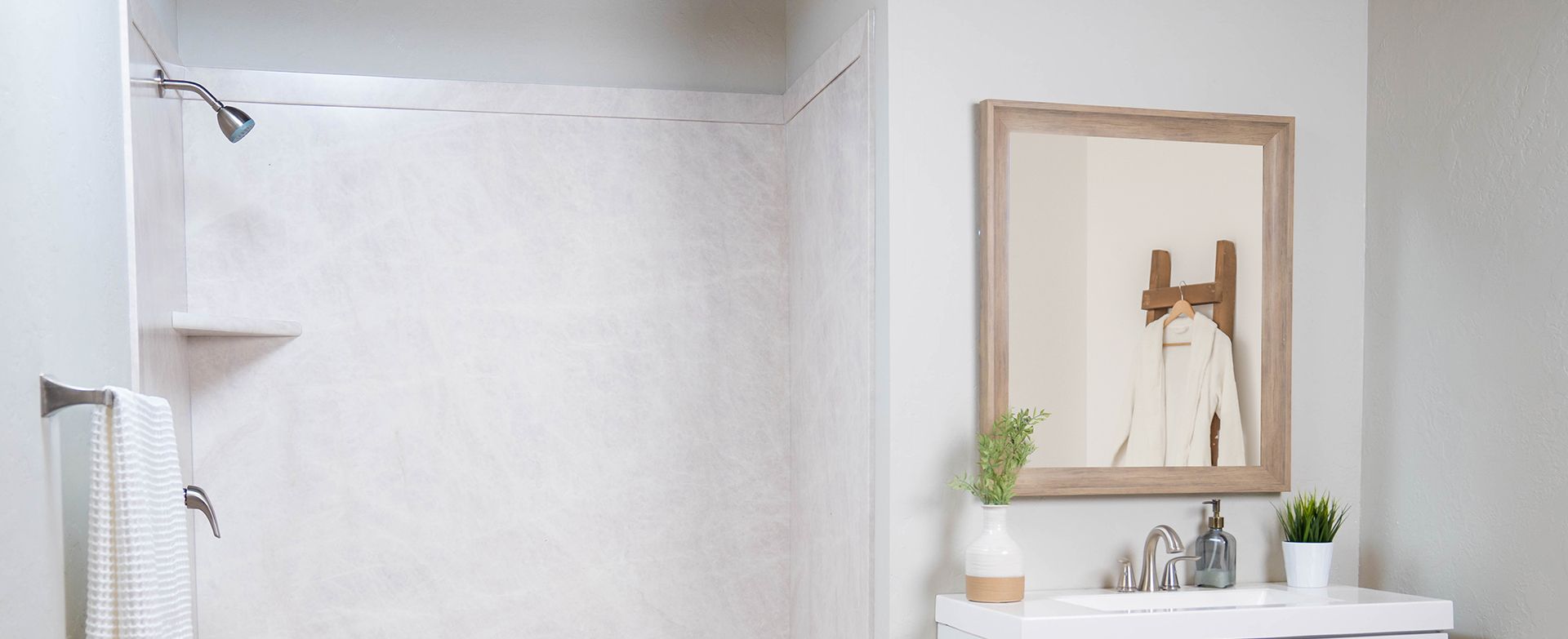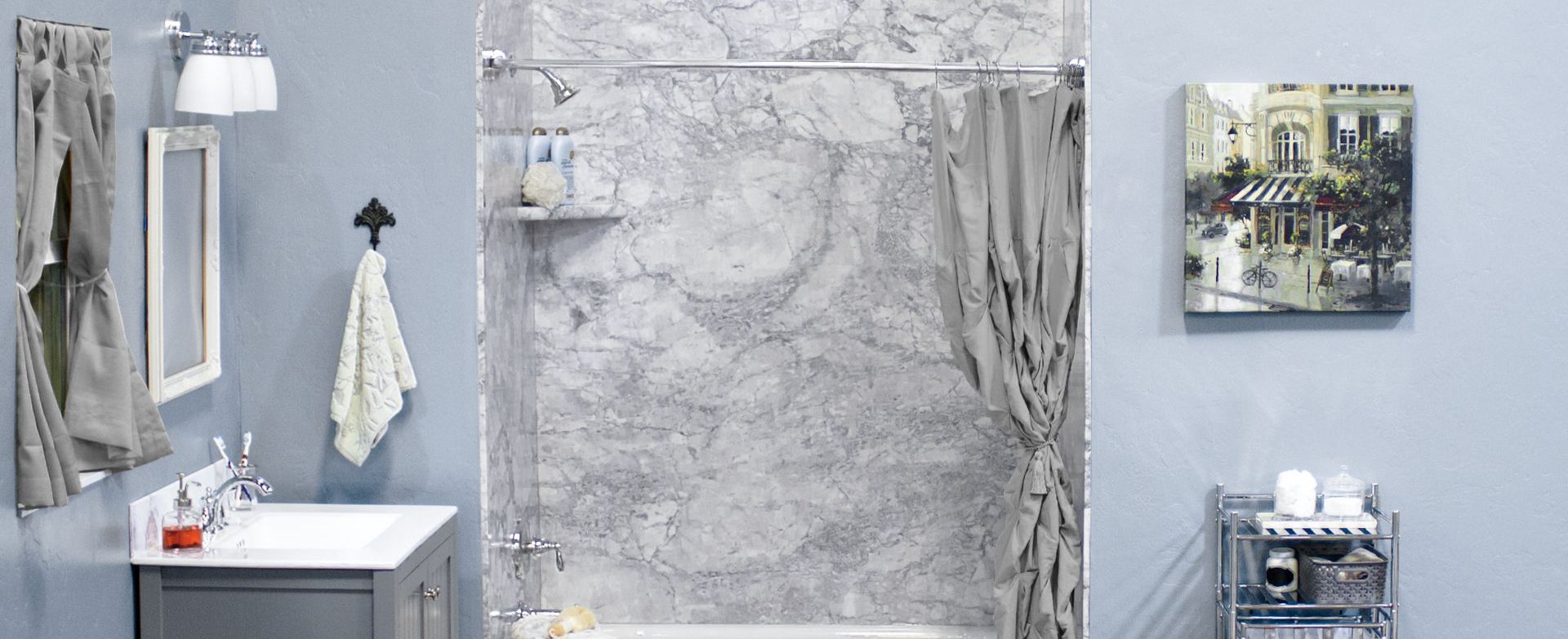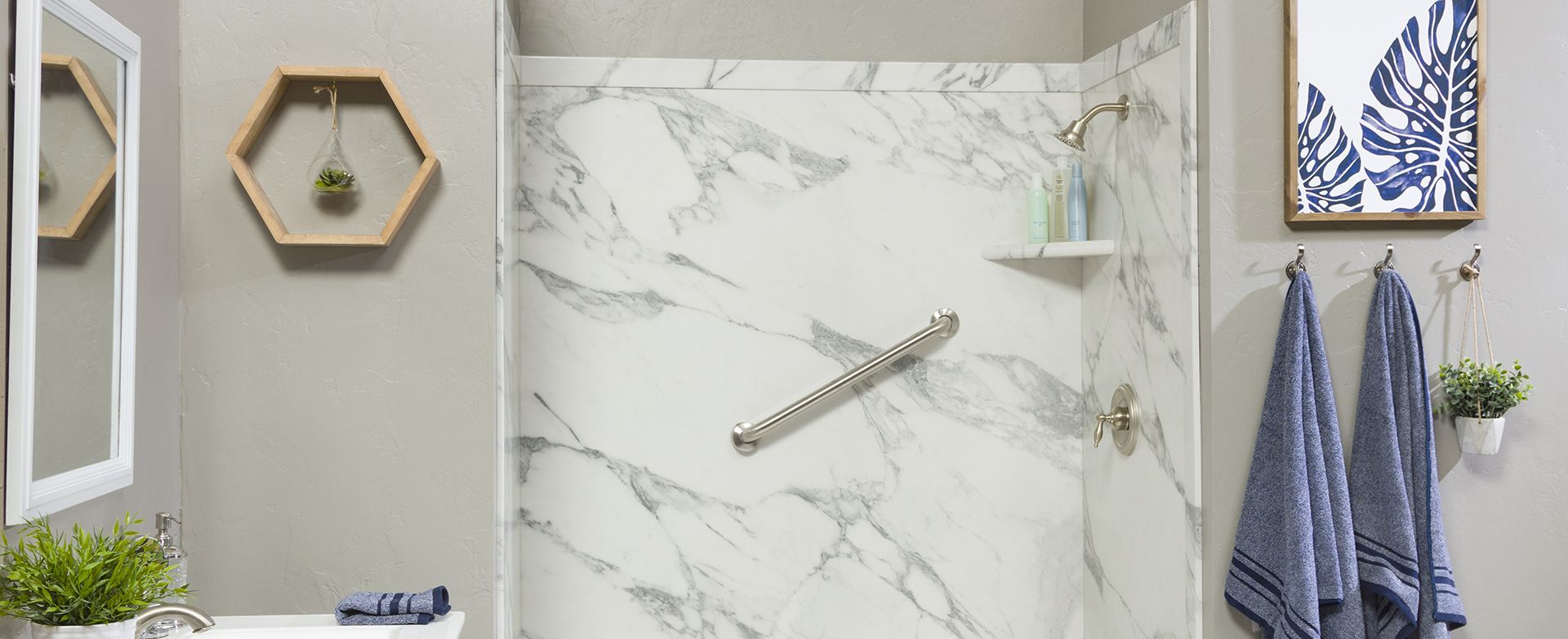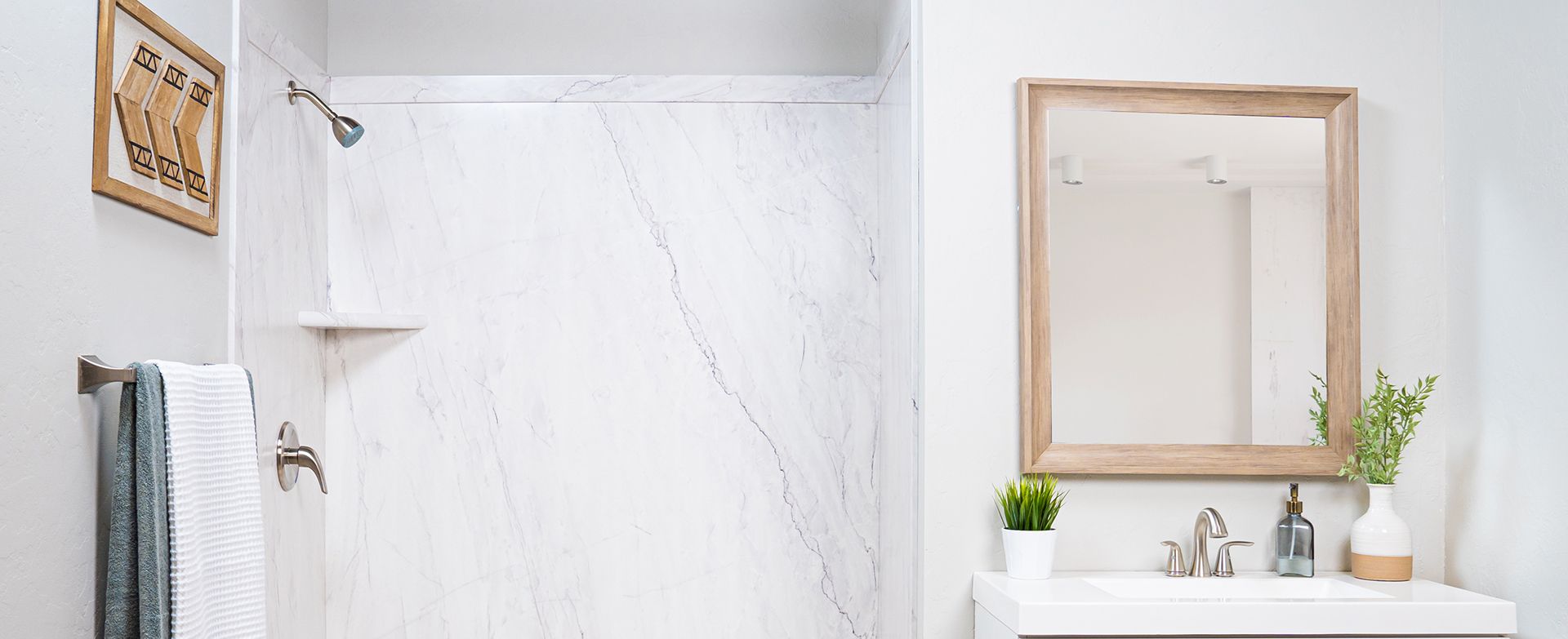 A Bathroom Remodeling Company Serving Greater Cleveland
The Bath Depot is a locally owned and operated bathroom remodeling company dedicated to helping homeowners in and around Cleveland, Ohio, breathe new life into their bathrooms. We take pride in offering the most widely recognized brand of products, including Moen, Kohler, Jacuzzi, Delta and American Standard just to name a few. We provide each and every one of our customers with red carpet treatment, from design to installation. We look forward to improving your home with the bathroom of your dreams.
Cleveland Bathroom Remodeling Services
Why Bath Depot of Cleveland?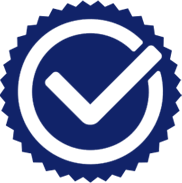 Certified & Factory Trained
Our talented craftsmen are specially trained experts.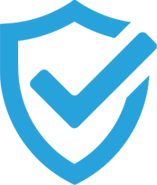 Mold & Mildew Resistant
Anti-microbial protection makes our tubs and showers super easy to clean.
Customer Support
Expect red carpet treatment at every step of your remodel, from design to installation.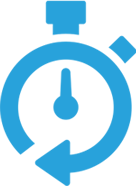 Fast Delivery & Installation
You'll be enjoying your new bathtub or shower much quicker than you think.
Customer Reviews
judi wienclaw
★★★★★
All of our expectations were exceeded by working with Bath Depot. Our first meeting with Paul, was informative, pleasant, and thorough. By the time he left, we we fully understood the process, the timeline and the benefits of the company. On installation day, Bill and Billy were on time consider of our property. Very efficient and time sensitive. The additional plumbing requirements that had to be taken care of. We're done without any question or pushback. The follow up visit from Rory was a very pleasant experience.he reviewed the paperwork, the warranty, and the process to ensure that everything had been done the bath depot way. We could not be more pleased.
TKSAAA
★★★★★
The job was completed very well and we are beyond pleased with the final outcome! It was a very pleasant experience through & through & we certainly recommend Bath Depot's services to anyone looking to remodel their wet space!!
Mary Mertens
★★★★★
Everyone @ Bath Depot overdelivered on all of my expectations! It was a very rewarding experience that I'm very thankful for. The updated materials make a world of difference and I look forward to using my new tub/shower space of years to come!!
Amanda Cafarelli
★★★★★
We love our new shower! Rory and Jack were great focusing on an individualized experience. Ed and Jim were fantastic when it came to shower installation and made sure everything was precise and done right the first time. I would definitely recommend them if you're looking for a bathroom renovation.
sylvia hauck
★★★★★
Bath Depot did an amazing job through & through! The entire team, including the project manager, tbe installers, and the customer service rep w/ the follow up visit, was friendly, responsive, & a pleasure to work with. I really love my new WIS space & so will you!!
Robert Wilke
★★★★★
Very happy with the professional custoner service and above & beyond execution of the installation! the installer, Paul, was very polite, diligent worker, & mindful of keeping everything clean & organized. it was very nice working w/ Bath Depot for my new shower!
Jennifer Welsh
★★★★★
Our project manager Sean was great, no pressure and very informative. The installer, Paul was quick and clean. Everyone was professional and friendly. We had a small issue with the faucet handle and they came out right away to fix it.
Response from the ownerWe are all so glad you are happy!
Maury Hernandez
★★★★★
I started having mobility issues and saw a need to remodel our existing master bath shower. I visited the showroom in Westlake and was impressed with what I saw. We went ahead and ordered the installation. Our installers (Bill & Billy) worked very hard to get this done for us. We had a fold-down seat installed and the shower head with the magnetic dock. A beautiful shower door on hinges completed the installation. I really like how the grab bar is disguised as a shampoo shelf. Great job! High quality materials!Completely satisfied. Thank you.
Mary K. Kellermann
★★★★★
Very positive experience overall! it was a delight to have such amazing experts transform my bathroom space. The precise craftsmanship and attention to detail was excellent & I'd be more than happy to recommend Bath Depot's services to anyone looking for a similar remodel of their own!
Frank
★★★★★
Recommend by neighbor so we requested a free quote, then visited their Westlake showroom. Very impressed w product (shower), quality, and extensive warranty. Instillation went smoothly, and installers courteous, used care, and completely cleaned up after. We love our new shower and bath…. Good Job
Susan Covey
★★★★★
You can feel very confident with Bath Depot! The sales presentation was very informative & the installation was professional and completed on time as well. We are very pleased with the result and happy to recommend Bath Depot's services!
Robert Acord
★★★★★
We were very pleased throughout our entire experience from start to finish. We even had a small issue at the tail end that needed service & the team @ Bath Depot handled it in an extremely timely fashion; so we couldn't be happier with both service, product, and customer care! We highly recommend Bath Depot to anyone seeking a bathroom makeover!
Nancy Schoenholz
★★★★★
Everything about the Bath Depot company is a 10+ experience! From the initial sales presentation, to the installation & follow up service, we believe it was truly top notch! Absolutely recommend!
Thomas Conn
★★★★★
We really recommend Bath Depot services to anyone looking to update their wet space! Excellent service and follow through. The communication was superb and we are looking forward to using our space for the foreseeable future!
Luis Diaz
★★★★★
Extremely pleased with the service and quality! The entire staff was professional and helpful from day one which made the entire process very smooth. Definitely recommend to anyone!!
Richard Sable
★★★★★
Great workmanship by the Bath Depot team! Our installer, Paul, was incredibly friendly & informative and is a true craftsman in his field. Everyone we worked with throughout the entire experience was very responsive to our inquiries and questions which we greatly appreciated also!
Kayla Taras
★★★★★
Just had our bathtub replaced, including a sliding glass door. We had a good experience with Bath Depot and if we needed another tub replaced we would use them. Luckily the warranty is "life of the home" so this bathtub shouldn't need to be replaced again.The first thing I appreciated was the bio they texted over to me of Jack, our project manager, before he came to our house. Nice to know who you are expecting. There were several small details like that along the way that made the company feel very professional.Jack was not pushy about making a sale at all when we let him know we were getting multiple quotes. We appreciated that.Installation took about 5 days of active work in total (over the 2 days initially stated, but quality was our concern, not speed). We hit a snag with the shower door we chose resulting in a new one being ordered. Our installer, Ed, made sure everything was in working order and purchased a tension rod and shower curtain for us while we waited on the new door, which worked just fine for us.When the new door came in he installed that and put some finishing touches on the caulking and adjusted our shower head angle. We actually kind of liked that we were able to use the space for a few days so we could identify any touchups and have them completed.Everything looks great and is super functional.
Response from the ownerThank you for sharing your experience! Our entire team is please to know that you are happy with your completed project!
Helene Gaidelis
★★★★★
We just had Bath Depot come out to provide improvements to our bathroom! We made updates to our tub & shower space with all new fixtures and surround materials, as well as adding a brand new vanity & flooring! We are very happy with all of our choices, and very appreciative of the professionalism & customer service displayed by this great local company!
Valerie Carlson
★★★★★
Bath Depot is definitely a five star company!!! Sean, Paul and Rory were outstanding to work with. Our bathroom looks absolutely beautiful, we could not be happier.
Jaime Jones
★★★★★
Bath Depot did a wonderful job fixing and upgrading our master shower. The previous shower had been leaking for some time that we were unaware of. We got to pick out everything ourselves and it looks fantastic and we were very impressed with the quality of materials.
Debra Arnold
★★★★★
I really commend the installer for my new bath project! Paul completed the project in just 2 short work days; beyond impressed & flabbergasted that it was just 1 person, but boy did he do a phenomenal job, a very clean & professional job! The new space looks terrific & I couldn't be happier with the finished product!
casie feador
★★★★★
We moved in our house and had old outdated and unusable bathrooms. Called bath depot and had Ryan come out to quote, measure and handle everything. We talked through out the week on what would look best. They told me 8 weeks …. 4 weeks later we had Paul working on our house. Paul is amazing. He worked from 830-430 everyday never an issue. And my bathrooms are amazing! If I needed more bathrooms done I would 100% go back just because of him.
Project Photos