A Bathroom Remodel Will Enhance the Look & Functionality of Your Avon, OH, Bathroom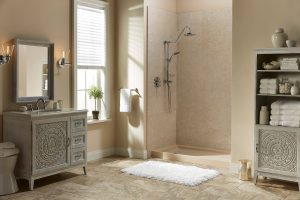 Are you tired of coming home to a bathroom that doesn't meet your needs? Do you want to upgrade your bathroom but the thought of enduring a long, frustrating, and costly full bathroom remodel is stopping you from pulling the trigger? If so, it's time to turn the professionals at Bath Depot Cleveland. We can remodel just the bathing area of your Avon, Ohio, bathroom, which can give your bathroom a whole new look and feel at a fraction of the price of a full remodel. What's more, we can install your new tub or shower in just a day or two, minimizing the amount of time your home will be under construction and allowing you to reap the benefits of your new tub or shower almost immediately.
Choose from a Variety of High-Quality Bathroom Remodel Options
When you decide to partner with us, you'll be able to choose from a selection of top-quality options, including:
Bathtub replacements
Shower replacements
Shower-to-tub conversions
Tub-to-shower conversions
Walk-in showers
All of these products are constructed from a durable acrylic material that is designed to resist cracking, denting, and chipping, allowing your new tub or shower to stay looking like new for years to come. Plus, they are infused with SilverShield™, an antimicrobial agent that prevents the growth of mold, mildew, and bacteria, making our products easy to keep clean.
Give Us a Call Today
For more information about the bathroom remodeling options we have available to homeowners in Avon, OH, and the surrounding areas, contact the experts at Bath Depot Cleveland today.