Shower Remodels That Make Great Things Happen for Homeowners in Strongsville, OH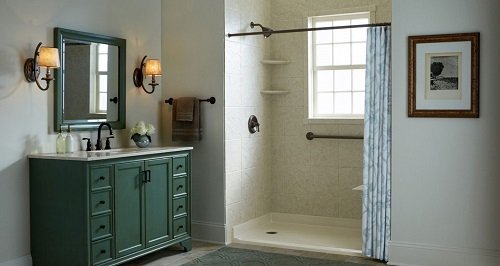 A successful shower remodel starts with finding the right company to partner with, and in Strongsville, Ohio, more and more residents are turning to Bath Depot Cleveland for their renovation needs. We've become the area's most trusted bath authority by helping countless homeowners transform their old, outdated bathrooms into stylish new showpieces. Whether you're considering a new tub, a tub-to-shower conversion, a walk-in tub, or new wall surrounds, our experienced team of installers can quickly and competently complete the work with minimal disruption to your daily routines. In fact, many of the shower remodels we specialize in can be finished in as little as one day.
We Put You in the Driver's Seat
When you turn to Bath Depot Cleveland to remodel a shower, one of our experienced designers will visit your home to inspect your bathroom, take measurements, and review all of the many options available for your project. If you already know exactly what you want your new bathroom to look like, we'll work with you to make your vision a reality. If you're seeking design ideas, we'll offer plenty. Once everything has been finalized to your satisfaction, BathWraps will custom fabricate your new bathing enclosure to your exact specifications. Then we'll roll up our sleeves and get to work. During your shower remodel, you can expect:
Your project to start on time and be completed when we said it would be
The work to be performed by courteous professionals who will treat you with respect and keep your home tidy
Prompt responses to any questions you may have from either our friendly call center or the team leader assigned to your bath remodel
Meticulous attention paid to every detail and a flawless installation overall
What's more, we back all of our products with lifetime warranties, providing you with the peace of mind that comes with knowing your investment is well protected. It's all part of what we call The Red Carpet Treatment.
A bathroom renovation should be an opportunity for greatness. Contact Bath Depot Cleveland today to learn more about our shower remodel services. We're ready to make great things happen in your Strongsville, OH, home.