A Bathroom Remodeling Contractor Homeowners in Parma, OH, Can Count on for Exceptional Products and Installation Services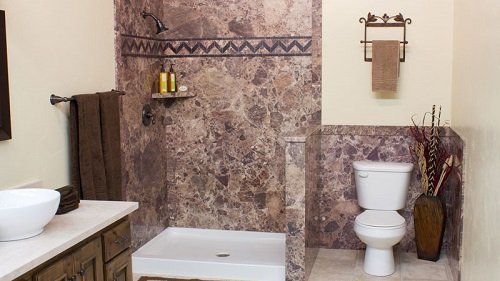 Is your bathroom giving you the blues? Is your shower a sad relic of its former self? Is your tub a real turnoff? If you're sick and tired of a subpar bathing experience, the bathroom remodeling contractor to turn to is Bath Depot Cleveland. We've helped homeowners in Parma, Ohio, and neighboring communities, transform their battered bathing enclosures into stunning showstoppers by installing premium BathWraps products that are as easy to care for as they are to love. Whether you want to update your bathing space with a new tub and shower combo, convert your tub into a low- or no-threshold shower, or replace your old tub with a luxurious walk-in model, our skilled technicians will complete the job quickly and with minimal disruption to your home, often in as little as one day!
A Stress-Free Remodeling Experience
When you choose Bath Depot Cleveland as your bathroom remodeling contractor, you'll get our "Red Carpet Treatment". We go above and beyond to ensure our customers are entirely satisfied with their remodeling experience, and that includes keeping your home spotless from the beginning of your project through to its completion. Of course, treating your home with the utmost respect is only the beginning of what sets us apart from other bathroom remodeling contractors. As northeastern Ohio's exclusive BathWraps dealer, we are the only company Parma homeowners can turn to for products that are:
Customizable – Tailor your enclosure to perfectly suit your needs with optional grab bars, corner caddies, bench seats, and built-in shelving.
Low maintenance – BathWraps products are made from 100% acrylic, an exceptionally durable material will never scratch, chip, peel, or stain for as long as you own your home.
Sanitary – Your new bathing space will be infused with Silver Shield™, a non-toxic additive that permanently thwarts the growth of microbes.
When you add up all the pluses of partnering with Bath Depot Cleveland, it's no wonder we're quickly becoming the bathroom remodeling contractor of choice for so many homeowners in Parma, OH. Contact us today to learn more and schedule a no-obligation consultation.