Ready to Update a Shower in Your Middleburg Heights, OH, Home? Make Sure You Put Your Project in the Best Hands Possible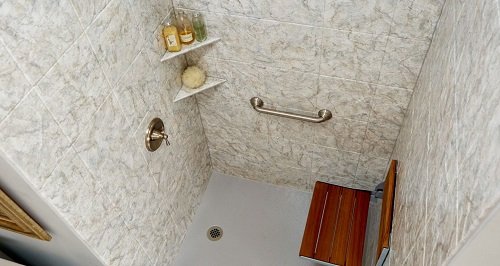 There are many reasons to remodel a shower, and at Bath Depot Cleveland, we've pretty much heard them all. Some Middleburg Heights, Ohio, homeowners are tired of looking at the same old bathing space and want something new. Some intend to put their home on the market and want to add value to their residence. And some are renovating their bathrooms to better accommodate family members whose needs have evolved over the years. While specific motivations for new showers may vary, the one thing they all have in common is a desire to solve a problem.
And that's where we come in. As our name suggests, Bath Depot Cleveland is a company that has made renovating bathrooms our singular focus. Since our founding, we've worked tirelessly to provide every one of our customers with The Red Carpet Treatment.
What Makes Us the Smart Choice for Your Home Improvement
When you partner with us for a new shower, we'll work with you to tailor a plan that achieves all your bathroom renovation goals while fitting your budget. With thousands of successful projects under our belts, we have the knowledge and expertise to resolve any bathroom issue. Some of the more common problems we've helped homeowners solve with a shower remodel include:
Poorly functioning hardware – Nothing's more frustrating than trying to work up a lather when standing under is a trickle of water. Our stylish and luxurious showerheads will give a new meaning to streaming services.
Accessibility issues – Removing an old tub and replacing it with a no- or low-threshold shower eliminates the need to step over the wall of a tub to bathe. That's a huge plus for those with limited mobility.
Unsafe enclosures – Grab bars, no-slip surfaces, hand-held showerheads, and bench seats increase confidence and convenience while showering, so you'll remain stable and secure whether standing or sitting.
What company should homeowners in Middleburg Heights, OH, turn to for a new shower? The answer is obvious. Contact Bath Depot Cleveland today to schedule a no-obligation meeting with one of our knowledgeable design consultants. And be sure to ask about financing options for qualified customers.