Homeowners in Lakewood, OH, Needn't Let Their Bathtub Replacement Projects Languish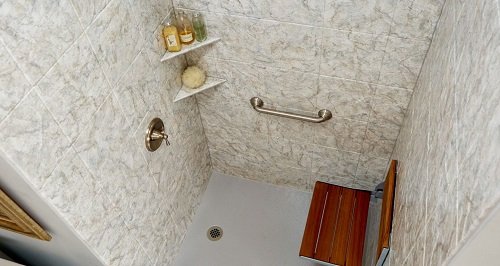 How do you know if a bathtub replacement is in order? For Lakewood, Ohio, homeowners, it can be a bit of a head-scratcher. After all, tubs tend to degrade slowly over time, gradually becoming scuffed, scraped, stained, and chipped. Faucets lose their luster. Caulking peels away. Tile grouting blackens with mildew. But unless a catastrophic failure occurs that makes the tub unusable, a bathtub replacement project can remain on the back burner for years.
At Bath Depot Cleveland, think homeowners deserve to realize their renovation dreams sooner rather than later. That's why we offer premium BathWraps products and expert installation services that take the hassle out of bathroom updates. We've become the region's bath authority by offering customers The Red Carpet Treatment. From your initial, no-obligation consultation to your final walkthrough, we are committed to meeting all your expectations and conducting ourselves with the courtesy and professionalism that have earned us our A rating with the Better Business Bureau.
Quick Transformations, Long-Lasting Benefits
Bath Depot Cleveland specializes in bathroom renovations that can be completed in just one or two days, with minimal disruption to your home and daily routines. If you're ready to move forward with a bathtub replacement project, we can:
Install a new walk-in tub – These deep-basin soakers are perfect for relaxing tired muscles in a tranquil, meditative environment. And with a watertight door eliminating the need to step over a barrier, entry and exit is as easy as strolling from one room into the next.
Replace a tub with a low-threshold shower – Our wall surrounds come in a variety of colors and textures and can be customized with accessories such as safety bars, corner caddies, and bench seats.
Update fixtures, faucets, and showerheads – There's no need to tolerate diminished performance, obsolete styling, or damaged hardware. All of our products combine functionality, beauty, and versatility, with a large selection of styles and finishes to choose from.
Why put off a bathtub replacement project any longer? Contact Bath Depot Cleveland today to learn more about the many renovation services we can provide for homeowners in Lakewood, OH. Because a back burner is for pots, not bathtubs.