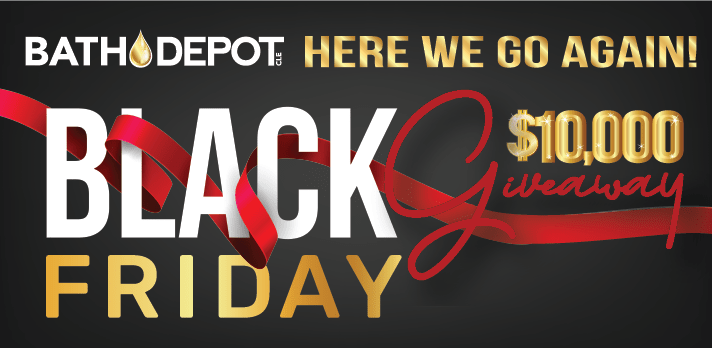 Visit Our NEW Sperry Road Showroom to enter the $10,000.00 Bathroom Makeover Giveaway
Entry forms must be received by 12/19
Winners will be announced on 12/23
Must be 21 years or older.
Must own your own home.
Must live in Northeastern Ohio (in our installation territory).
Must come into our NEW Sperry Road Showroom to enter the $10,000.00 Bathroom Makeover Giveaway by end of business 12/18/2023.
Sign up for a free in-home estimate and we will enter your name a second time in our $10,000.00 Bathroom Makeover Giveaway drawing after your estimate. If you decide to buy before the drawing, you will receive another entry, giving you a total of 3 chances to win!
We will pull 5 lucky entrants who will be invited to come to our showroom on Saturday, December 23, 2023 to witness the final drawing for one Grand Prize $10,000.00 Bathroom Makeover WINNER!
Bathroom Makeover Winner will agree to have their picture taken and their bathroom before and after pictures taken and posted on our website.
Bathroom Makeover will be scheduled for installation promptly after we receive all the products that were ordered. Standard timeline is 6-14 weeks after order is placed.
Bath Depot Showroom
24510 Sperry Drive – Suite 2
Westlake, OH 44145
Phone: (440) 296-9999