First-Rate Bathtub Replacement Options for Homeowners in Avon, OH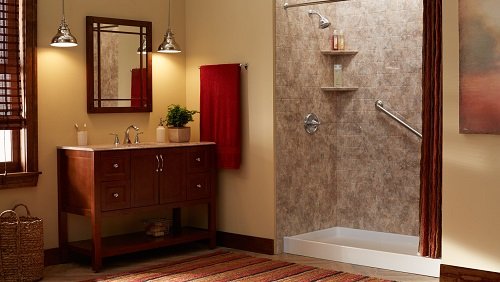 Is your bathing space perfectly suited for your needs, or is it lacking? Have you learned to live with its shortcomings, turning a blind eye to all its many flaws? Why? At Bath Depot Cleveland, we say: out with the old, in with the new! We offer numerous bathtub replacement options for homeowners in Avon, Ohio, that will completely transform both your bathroom and your bathing experience. We take a solution-oriented approach to bathroom remodels, first identifying the issues that are keeping you from fully enjoying your bathing space, then providing the upgrades needed to make your pain points go away.
From Blah to Ah! in Just One Day
Of course, the best problems are the ones that never happen in the first place. Take the inconvenience of a typical bathtub replacement project, for instance. No one wants to have to deal with losing a bathing space for days or even weeks on end, and thanks to our one-day remodels, you won't have to. Bath Depot Cleveland offers premium BathWraps products that are custom made to perfectly fit your home. Other pain points our bathtub replacements can eliminate include:
Safety concerns – If decreasing mobility has made getting into and out of your bath a struggle, we can replace your tub with a low- or no-threshold shower, eliminating the need to step over the rim of the tub to bathe. We can also install grab bars, comfort-height bench seats, and slip-resistant flooring.
Lack of storage – You'll be able to choose from a wide range of built-in storage options, including corner caddies, soap dishes, and shelving.
Scrubbing away stains – BathWrap wall surrounds are made from grout-free, non-porous acrylic, so any build-up such as hard water deposits will wipe away with just a cloth soaked in mild detergent and vinegar.
To learn more about our bathtub replacement services, contact Bath Depot Cleveland today to schedule a no-obligation consultation. Financing is also available to qualified customers, so be sure to ask about how we can make your project as affordable as possible. We're the bath authority proudly serving homeowners in Avon, OH, and neighboring communities.