Bathroom Remodeling Contractors that Homeowners in the Cleveland, OH, Area Can Trust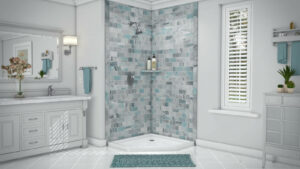 Bath Depot Cleveland is a bathroom remodeling company that offers exceptional customer service as well as top-quality bathtubs and showers to homeowners throughout the Cleveland, Ohio, area. We are locally owned but possess the buying power of a national company, allowing us to provide both competitive prices and red-carpet treatment for our valued customers.
What Sets Us Apart from the Competition
When you choose Bath Depot Cleveland over other bathroom remodeling contractors, you'll be happy with your decision thanks to our:
Exceptional Customer Service
At Bath Depot Cleveland, we take pride in providing our customers with incredible service. During your free, no-obligation consultation, we will listen to your wants and needs and will help design the perfect solution for your home, whether you want to replace or convert a tub or shower.
Top-Quality Products
As part of our commitment to helping our customers get the bathroom of their dreams, we install some of the best products available on the market today from industry leader BathWraps. That way, you can feel confident that you'll be getting an exceptional tub or shower that's built to last. In fact, we're the exclusive dealer of BathWraps bathtubs and showers, so we are your go-to choice for these exceptional bathing fixtures.
Quick Installations
We know that you don't want to deal with a long remodeling process that will render your bathroom useless for weeks or even months at a time. That's why we only hire factory-trained and -certified technicians who are able to perform quality one-day installations, allowing you to start enjoying your new tub or shower almost immediately. And, we'll include a lifetime warranty from the manufacturer with your project for exceptional peace of mind.
If you live in the Cleveland, OH, area and are ready to experience a level of service that other bathroom remodeling contractors can only aspire to provide, contact Bath Depot Cleveland today. We look forward to delivering the most enjoyable bathing experience of your life with one of our industry-leading bathing solutions.